Today I boxed up 691 books to send off to elementary schools in our district. This is the 4th year in a row I've organized the Books for Backpacks program. The goal is to get books into the hands of kids who might not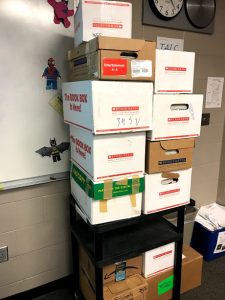 have access to getting a brand new book on their own. I love having a small part in providing these resources to kids. But nobody told me to start this program.
One day at church I was thinking about ways I could help improve students' reading abilities. I was thinking about how much I love getting new books and how sad it was that some of my students probably never had 
the chance to get a brand new book of their own. But I wasn't sure if this was true, so I asked them. Over half the students that year said they had never received a brand new book. They'd received used books and library books but not brand new ones.
I started thinking about how I could get good books into kids hands, so I collected books and wrote applications for grants to purchase new books. I found ways to buy books that would earn points to get more books for free.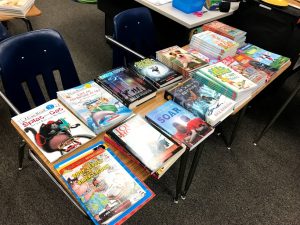 Nobody said, "hey you should go start a book drive." Nobody told me this was an important thing to do. Instead I saw a need and filled it.
There are a lot of people out there who talk about things that would be great like "Wouldn't it be great if…" or "Can you imagine how great it would be if…" and yet they never take the next step to make it a reality. They worry so much about what might go wrong or reasons why their idea won't work that it stays relegated to the great idea column.
Since that first year of collecting books, I've given away over 1500 brand new books to kids all over the district. I've also started collecting and giving away used books within my school and we've given away another 2500 used books. None of that would have been possible without taking a risk and trying something new.
If you have a great idea, try to make it work. Figure out what is one small step toward making it a possibility. You never know what might happen. You might be right. It might epically fail, and then you can try again. Or it might be a huge success and make a difference in people's' lives.