Last week I heard about the #five4five challenge on the Well Played podcast and thought it sounded like a great idea. The challenge was to try something new each day over the course of five days. I decided to write a blog post each day. The plan started out great. I wrote my first blog post.
Check it out here: https://mrstockrocks.com/2018/04/24/choice-and-challenges-go-hand-in-hand/
The next day I tried to get a new article posted. I really did. But instead I only wrote half of it. The next day I was able to finish it along with writing another one. The day after that I wrote another one. And then it was Friday. I didn't want to write. I wanted to spend time with family. Saturday I tried to write something, but nothing was clicking. Finally I posted my 4th post.
Today I am writing my 5th post in my #five4five challenge. Here's what I've learned: I failed this challenge epically, and I'm OK with that. I tried something new. I pushed myself further than I had all year. I wrote 4 posts over the course of the week. Before that I'd written 4 posts since January.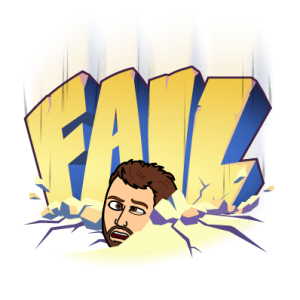 I also learned that writing a blog post each day is crazy. There is no way for me to fit that in to my life right now. What I can fit into my life is 10 minutes of writing each night. We'll see if it goes beyond that, but for now I'm excited to write more and get my ideas out there.
Post #2: https://mrstockrocks.com/2018/04/25/college-is-an-option-but-its-just-one-option/
Post #3: https://mrstockrocks.com/2018/04/27/more-than-just-a-data-point/
Post #4: https://mrstockrocks.com/2018/04/29/video-announcements-rock/